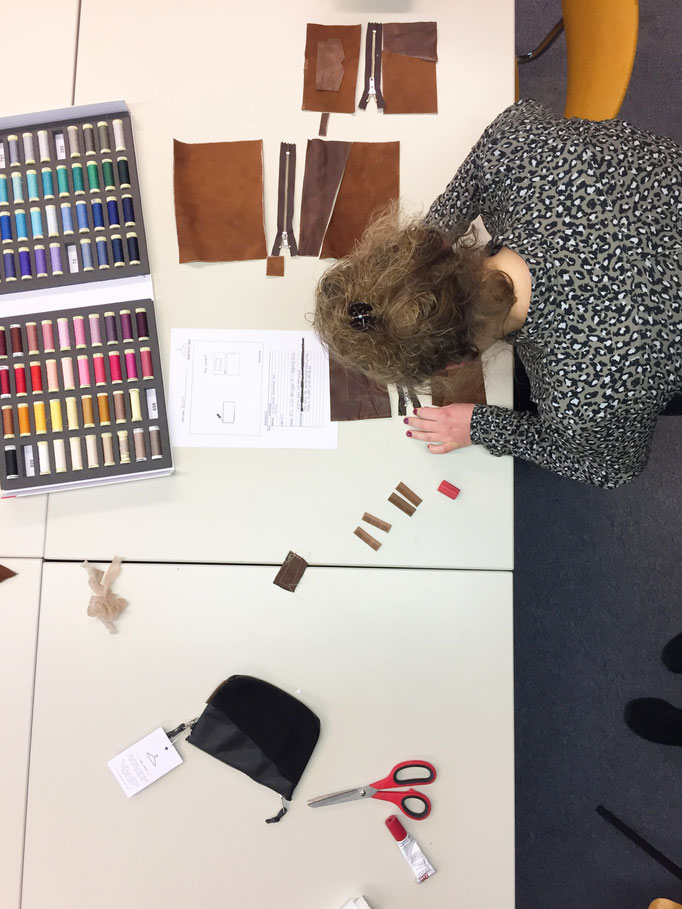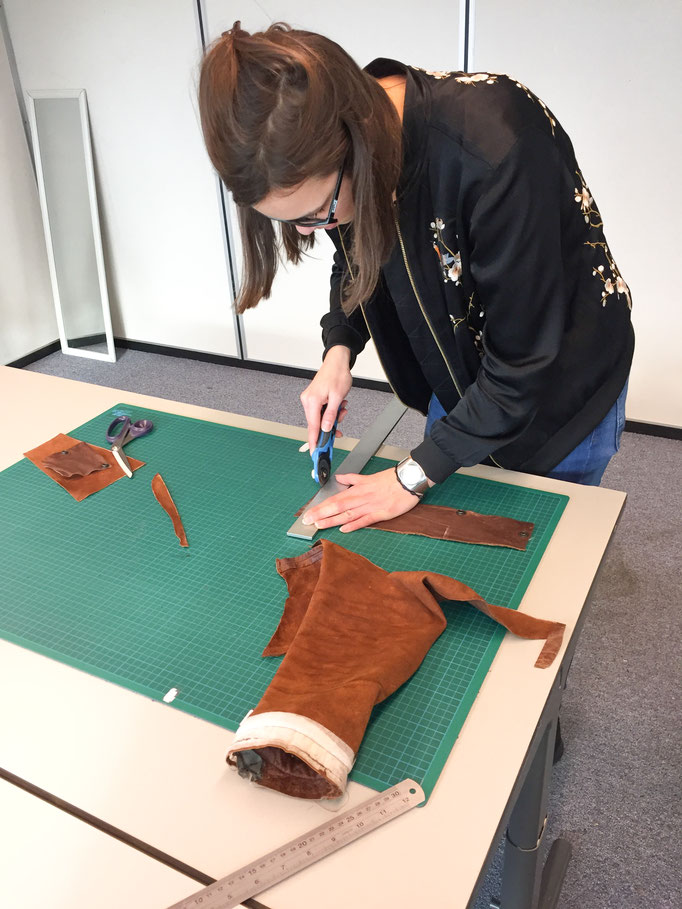 first time workshop - recycle your jacket
Hip hip hooray - our first I WAS YOUR JACKET workshop is a fact! Two excited ladies couldn't wait to give their leather jacket a new life, so there we went. This February 2018 we've held our first workshop in our studio next to the beach of Scheveningen / The Hague. 
With interest in sustainability and recycling, they both brought their own jackets which they didn't wore any more. One of the jackets turned out to be in really bad shape and fake leather too, so we couldn't give this one a new life unfortunately. Sometimes these unpredictable things happen, but luckily the other jacket was indeed leather, pretty large and in excellent shape. They didn't mind sharing so they could both use this one leather jacket. 
It's a puzzle
The jacket has to be torn apart, before we can give it a new life. After this is done you can put the patterns in place and see which part of the material you like the most for your new accessory. See if you like the inside of the jacket as well, to give it an extra dimension.  
No experience NEEDED
There are two models they could choose from to make; clutch and wallet. The clutch is for those who are already a little bit experienced and like a small challenge. The wallet is good for everyone. If you have never used a sewing machine before you can make this one for sure, that's what we've seen in this first workshop. The before and after photo's from this first recycle your own leather jacket workshop are shown here if you scroll down.


would you like to make your own recycled wallet?
More workshops will follow after this first succes! Are you interested in participating? Please contact me with this form below and I'll  keep you updated about new workshop dates and more additional information.